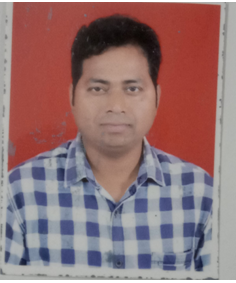 Dr. Bibhu Prasad Nayak
Assistant Professor
Dr Bibhu Prasad Nayak
Assistant Professor
Email:

Docbib3@gmail.com
Permanent Address:

Flat No 303, Sr Residency, Patrapada Udaygirivihar, Bhubaneswar Odisha
Correspondence Address:

Department Of Pediatrics, Scb Medical College Cuttack Odisha
| Course Name | Name of PG Degree | Area of Specialization/ Specialty | Year of Qualifying degree | Name of University / Institute |
| --- | --- | --- | --- | --- |
| MBBS | | | | |
| PG Degree | MD | PEDIATRICS | 2008 | UTKAL UNIVERSITY/SCB MEDICAL COLLEGE , CUTTACK |
| Post Doctoral Qualification | | | | |
Pradhan S, Padhi T, Panda BB, Nayak BP. Polyneuritic variant of pure neuritic leprosy with extensive involvement of peripheral nerves and sparing of the polio affected limb: a rare case report. J Dtsch Dermatol Ges. 2016 Jul;14(7):730-3. doi: 10.1111/ddg.12697. PMID: 27373248.
Pradhan S, Patnaik S, Padhi T, Nayak BP. Phakomatosis pigmentovascularis Type IIb, Sturge-Weber syndrome and cone shaped tongue: An unusual association. Indian J Dermatol Venereol Leprol. 2015 Nov-Dec;81(6):614-6. doi: 10.4103/0378-6323.168335. PMID: 26515844.
Pradhan S, Prasad Nayak B, Padhi T, Sethy M. Bullous Erythema Nodosum Leprosum masquerading as systemic onset juvenile idiopathic arthritis: A case report. Lepr Rev. 2015 Dec;86(4):387-90. PMID: 26964436.