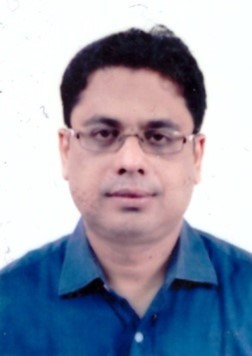 Dr. Manoranjan Dash
Associate Professor
Dr. Manoranjan Dash
Associate Professor
Email:

drmrdash@rediffmail.com
Permanent Address:

Flat No. 306, Kiran Parijatak Enclave, Cantonment Road, Cuttack
Correspondence Address:

Flat No. 306, Kiran Parijatak Enclave, Cantonment Road, Cuttack
| Course Name | Name of PG Degree | Area of Specialization/ Specialty | Year of Qualifying degree | Name of University / Institute |
| --- | --- | --- | --- | --- |
| MBBS | | | 2000 | MKCG MCH BERHAMPUR |
| PG Degree | Pulmonary Medicine | Pulmonary Medicine | 2008 | VSS MCH BURLA SAMBALPUR UNIVERSITY |
Diagnostic yield of CBNAAT in Pulmonary TB in a tertiary medical college of southern Odisha.
Prevalence of hyponatremia in Pulmonary TB patients.
Thyroid profile in pulmonary tuberculosis.
Clinico radiological manifestation of TB spine and its complications.
ECG changes in new and treated cases of Pulmonary Tuberculosis.
Spontaneous esophageal pleural fistula an usual case reports.
Bronchial Characinoid an unusual cause of respiratory tract infection in a child.
Congenital diaphragm hernia in an adult.
Wegerner's Granulomatosis- Case Report.
Pulmonary alveolar microlithiasis – A Case Report.
Morgnagni hernia – a quite companion in a child.
Patterns of presentations (clinical and radiological in HIV TB co-infection).
IDCCM (Indian Diploma in Critical Care Medicine).