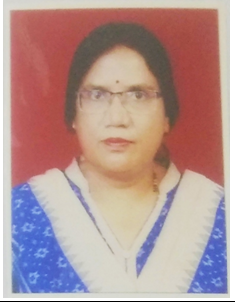 Dr. Priyadarshini Biswal
Assistant Professor
Dr. Priyadarshini Biswal
Assistant Professor
Email:

Priya.swain14@gmail.com
Permanent Address:

1088 (B), Jayadurganagar, PS Laxmisagar, Bhubaneswar
Correspondence Address:

Department of pathology SCBMCH
| Course Name | Name of PG Degree | Area of Specialization/ Specialty | Year of Qualifying degree | Name of University / Institute |
| --- | --- | --- | --- | --- |
| MBBS | SCBMCH | | 1994 | Utkal University |
| PG Degree | VSS Medical college, burla | Pathology | 2005 | Sambalpur University |
Kar A, Pattnaik K, Kar T, Biswal P, Mishra C, Guru L. Clear cell lesions in pathology: Histomorphologic approach to diagnosis. Indian J PatholMicrobiol. 2020 Apr-Jun;63(2):177-187. doi: 10.4103/IJPM.IJPM_791_19. PMID: 32317512.
Kar A, Mishra C, Biswal P, Kar T, Panda S, Naik S. Differential expression of cyclin E, p63, and Ki-67 in gestational trophoblastic disease and its role in diagnosis and management: A prospective case-control study. Indian J PatholMicrobiol. 2019 Jan-Mar;62(1):54-60. doi: 10.4103/IJPM.IJPM_82_18. PMID: 30706860.
Kar T, Kar A, Dhal I, Panda S, Biswal P, Nayak B, Rout N, Samantray S. Serous Tubal Carcinogenesis: The Recent Concept of Origin of Ovarian, Primary Peritoneal and Fallopian Tube High-Grade Serous Carcinoma. J ObstetGynaecol India. 2017 Dec;67(6):432-441. doi: 10.1007/s13224-017-1009-0. Epub 2017 Jun 1. PMID: 29162958; PMCID: PMC5676573.
Kar A, Biswal P, Behera S, Dhal I, Surabhi. Cytologic Interpretation of Melanotic Neuroectodermal Tumour of Infancy Involving Cranial Bones: Clue to Diagnosis. J Clin Diagn Res. 2015 Sep;9(9):ED12-4. doi: 10.7860/JCDR/2015/13691.6494. Epub 2015 Sep 1. PMID: 26500916; PMCID: PMC4606245.
Kar A, Kar T, Pattnaik K, Biswal P. Carcinosarcoma in dermoid cyst of ovary: an extremely rare malignant transformation. Indian J PatholMicrobiol. 2013 Apr-Jun;56(2):176-7. doi: 10.4103/0377-4929.118691. PMID: 24056662.
Tripathy K, Misra A, Sethi S, Biswal P, Mohanty P, Gouda K, Dash A, Mahapatra S. Peritoneal Keratin Granuloma Masquerading as Disseminated Carcinoma. Case Rep Gastroenterol. 2010 Feb 3;4(1):31-34. doi: 10.1159/000272407. PMID: 21103224; PMCID: PMC2988894.