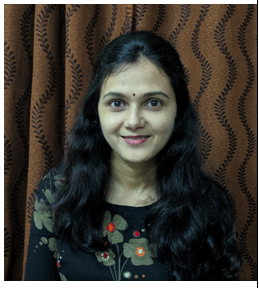 Dr. Chandraprava Mishra
Asst. Professor
Dr. Chandraprava Mishra
Asst. Professor
Email:

Chandraprava51@gmail.com
Permanent Address:

JASHIPUR, MAYURBHANJ, ODISHA, 757034
Correspondence Address:

C/O- ER. A.K.ROUL, SAI NIWAS, FRIENDS COLONY, CUTTACK, 753001
| Course Name | Name of PG Degree | Area of Specialization/ Specialty | Year of Qualifying degree | Name of University / Institute |
| --- | --- | --- | --- | --- |
| MBBS | | | 2011 | S.C.B. MEDICAL COLLEGE & HOSPITAL |
| PG Degree | MD | PATHOLOGY | 2016 | S.C.B. MEDICAL COLLEGE & HOSPITAL |
| Post Doctoral Qualification | SENIOR RESIDENCY | PATHOLOGY | 2020 | S.C.B. MEDICAL COLLEGE & HOSPITAL |
Kar A, Pattnaik K, Kar T, Biswal P, Mishra C, Guru L. Clear cell lesions in pathology: Histomorphologic approach to diagnosis. Indian J PatholMicrobiol. 2020 Apr-Jun;63(2):177-187. doi: 10.4103/IJPM.IJPM_791_19. PMID: 32317512
Kar A, Mishra C, Biswal P, Kar T, Panda S, Naik S. Differential expression of cyclin E, p63, and Ki-67 in gestational trophoblastic disease and its role in diagnosis and management: A prospective case-control study. Indian J PatholMicrobiol. 2019 Jan-Mar;62(1):54-60. doi: 10.4103/IJPM.IJPM_82_18. PMID: 30706860.
Sahoo TK, Das SK, Mishra C, Dhal I, Nayak R, Ali I, Panda D, Majumdar SK, Parida DK. Squamous cell carcinoma of kidney and its prognosis: a case report and review of the literature. Case Rep Urol. 2015;2015:469327. doi: 10.1155/2015/469327. Epub 2015 Jan 29. PMID: 25699197; PMCID: PMC4325206.