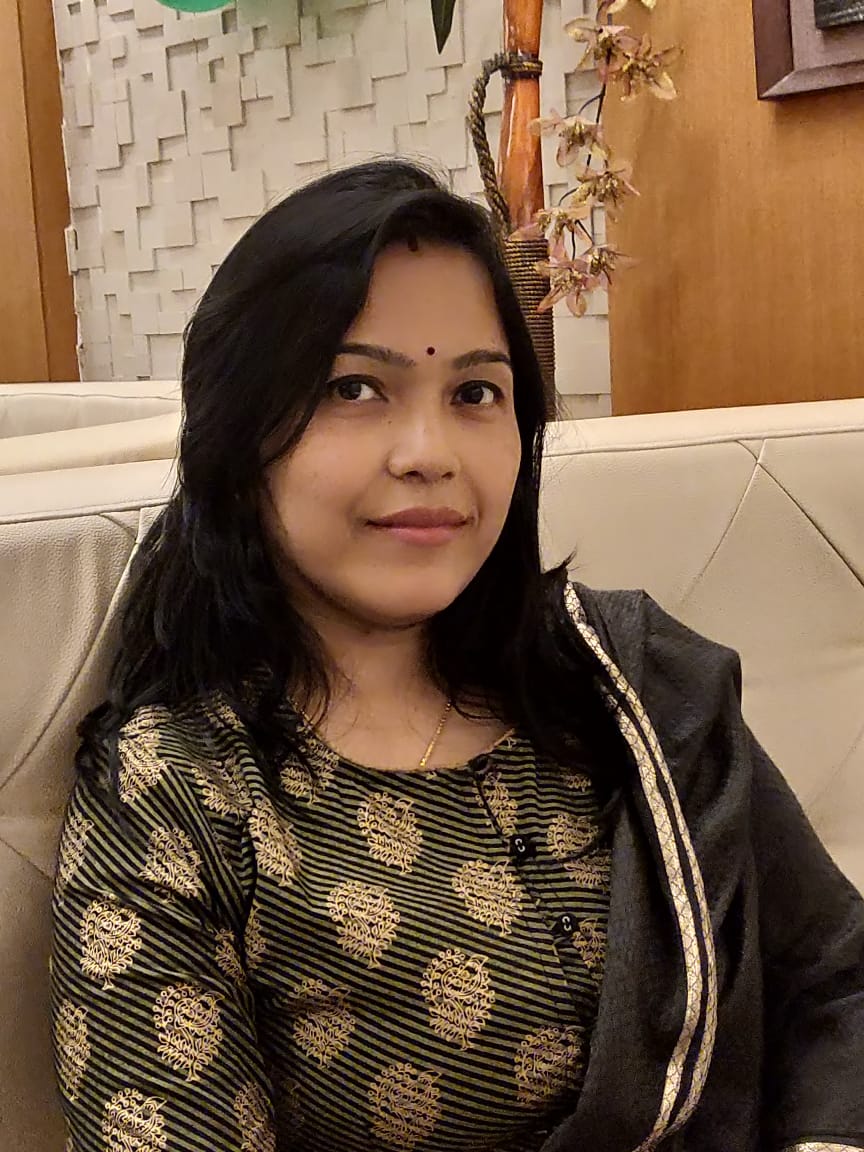 Dr. Dipanwita Routray
Asst. Professor
Dr. Dipanwita Routray
Asst. Professor
Email:

Drdipanweeta@gmail.com
Permanent Address:

Flat 1/d, snehalata house, phase ii,jagannath lane, badambadi, cuttack, 753012
Correspondence Address:

Flat 1/d, snehalata house, phase ii,jagannath lane, badambadi, cuttack, 753012
| Course Name | Name of PG Degree | Area of Specialization/ Specialty | Year of Qualifying degree | Name of University / Institute |
| --- | --- | --- | --- | --- |
| MBBS | | | 2002 | BERHAMUR UNIVERSITY |
| PG Degree | MD | COMMUNITY MEDICINE | 2010 | DELHI UNIVERSITY |
| Post Doctoral Qualification | | | | |
Ashe S, Routray D. Prevalence, associated risk factors of depression and mental health needs among geriatric population of an urban slum, Cuttack, Odisha. Int J Geriatr Psychiatry. 2019 Dec;34(12):1799-1807. doi: 10.1002/gps.5195. Epub 2019 Aug 22. PMID: 31407821.
Choudhury A, Routray D, Swain S, Das AK. Prevalence and risk factors of people at-risk of obstructive sleep apnea in a rural community of Odisha, India: a community based cross-sectional study. Sleep Med. 2019 Jun;58:42-47. doi: 10.1016/j.sleep.2019.03.014. Epub 2019 Mar 28. PMID: 31078079.
Arora NK, Swaminathan S, Mohapatra A, Gopalan HS, Katoch VM, Bhan MK, Rasaily R, Shekhar C, Thavaraj V, Roy M, Das MK, Wazny K, Kumar R, Khera A, Bhatla N, Jain V, Laxmaiah A, Nair MKC, Paul VK, Ramachandran P, Ramji S, Vaidya U, Verma IC, Shah D, Bahl R, Qazi S, Rudan I, Black RE; ICMR INCLEN Research Priority Setting Network; National Steering Group; Research Sub-Committee; Nation-wide Network. Research priorities in Maternal, Newborn, & Child Health & Nutrition for India: An Indian Council of Medical Research-INCLEN Initiative. Indian J Med Res. 2017 May;145(5):611-622. doi: 10.4103/ijmr.IJMR_139_17. PMID: 28948951; PMCID: PMC5644295.
Routray D, Sahoo JR, Singh P, Agarwal A, Jain SK, Singh SV. Public health response to the first case of Japanese encephalitis in Delhi, 2011. J Commun Dis. 2012 Sep;44(3):157-61. PMID: 25145063.