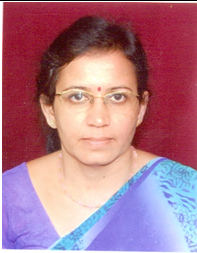 Dr. Pranati Mohanty
Associate Professor
Dr. Pranati Mohanty
Associate Professor
Email:

drpranati@live.com
Permanent Address:

"Satya Smruti", New Rausapatna, P.O. Buxibazar, Cuttack
Correspondence Address:

"Satya Smruti", New Rausapatna, P.O. Buxibazar, Cuttack
| Course Name | Name of PG Degree | Area of Specialization/ Specialty | Year of Qualifying degree | Name of University / Institute |
| --- | --- | --- | --- | --- |
| MBBS | | | 1985 | Berhampur University/ MKCG MC |
| PG Degree | MD | Pathology | 1996 | Sambalpur University/VSS MC |
Mahapatra QS, Mohanty P, Nanda A, Mohanty L. Histomorphological study of prostatic adenocarcinoma and its mimics. Indian J PatholMicrobiol. 2019 Apr-Jun;62(2):251-260. doi: 10.4103/IJPM.IJPM_322_18. PMID: 30971549.
Mohanty P, Jena RK, Sethy S. Variability of Iron Load in Patients of Sickle Cell Anaemia (HbSS): A study from Eastern India. J Clin Diagn Res. 2017 Mar;11(3):EC19-EC22. doi: 10.7860/JCDR/2017/23286.9492. Epub 2017 Mar 1. PMID: 28511389; PMCID: PMC5427315.
Asaranti K, Pranati M, Tushar K, Jagadish B, Susmita B, Amarendra N. Autopsy findings in conjoined twin with single heart and single liver. Case Rep Pathol. 2012;2012:129323. doi: 10.1155/2012/129323. Epub 2012 Aug 26. PMID: 22957286; PMCID: PMC3432525.
Pradhan D, Pattnaik K, Pahi J, Mohanty P, Satpathy S, Behuria S. Adenoid cystic carcinoma in the uterine cervix: a case report. Acta Cytol. 2010 Sep-Oct;54(5 Suppl):1039-42. PMID: 21053595.
Tripathy K, Misra A, Sethi S, Biswal P, Mohanty P, Gouda K, Dash A, Mahapatra S. Peritoneal Keratin Granuloma Masquerading as Disseminated Carcinoma. Case Rep Gastroenterol. 2010 Feb 3;4(1):31-34. doi: 10.1159/000272407. PMID: 21103224; PMCID: PMC2988894.
Devi K, Mohanty P, Mohanty L, Bhuyan P, Mishra A, Hazra K. Cytodiagnosis of granular cell tumor: a case report. Indian J PatholMicrobiol. 2007 Jan;50(1):61-2. PMID: 17474262.
Mishra A, Tripathy K, Bhuyan P, Mohanty P, Rath J, Mohanty R. Endovascular papillary angioendothelioma in an elderly female. Indian J PatholMicrobiol. 2006 Jul;49(3):392-3. PMID: 17001894.
Das BP, Rath J, Mohanty P, Chakrabarty S. Congenital Leukemia (ALL-L2). Indian J PatholMicrobiol. 2004 Jul;47(3):447-8. PMID: 16295454.