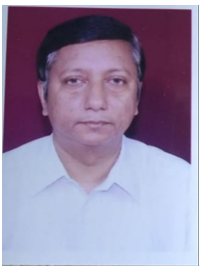 Prof. Dr. Subrat Kumar Behera
Professor And HOD
Prof. Subrat Kumar Behera
Professor And HOD
Email:

bdrsubratkumar@yahoo.com
Permanent Address:

Kailash, Friends colony, Cuttack-1, Odisha
Correspondence Address:

Kailash, Friends colony, Cuttack-1, Odisha
| Course Name | Name of PG Degree | Area of Specialization/ Specialty | Year of Qualifying degree | Name of University / Institute |
| --- | --- | --- | --- | --- |
| MBBS | | | 1983 | Utkal University |
| PG Degree | MS | ENT | 1989 | Utkal University |
Rout K, Ray CS, Behera SK, Biswal R. A Comparative Study of FNAC and Histopathology of Thyroid Swellings. Indian J Otolaryngol Head Neck Surg. 2011 Oct;63(4):370-2. doi: 10.1007/s12070-011-0280-0. Epub 2011 Jul 19. PMID: 23024944; PMCID: PMC3227838.
Panda S, Behera SK, Ray R. Parapharyngealtumours: a review of 16 cases. J Indian Med Assoc. 2010 Jun;108(6):357-8, 360. PMID: 21121385.
Behera SK, Swain S, Sundarray C, Ray R, Gauda KB. Primary sphenoid sinus carcinoma. J Indian Med Assoc. 2010 Aug;108(8):531. PMID: 21404755.
Sruthi TR, Behera SK, Swain S, Patsani M. Pilomatrixoma arising from maxillary sinus – First of its kind. South Asian J Cancer. 2019 Jul-Sep;8(3):197. doi: 10.4103/sajc.sajc_54_19. PMID: 31489300; PMCID: PMC6699223.
Fellowship in Neurotology, Sydney, Australia