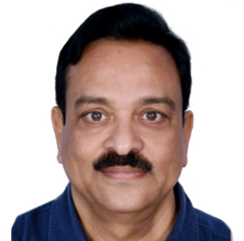 Thanking you,
Prof Dr. Prasenjeet Mohanty
SCB Medical College and Hospital was established during the pre-independence era. During this period, this proud institution has produced prodigies and intellectuals par excellence who are now spread across the globe serving mankind and have earned accolades for their services. This College started in 1944 with an intake of 22 students in the erstwhile Odisha Medical College. In olden days, it was a pilgrim Hospital catering to the health requirements of pilgrims coming from all corners of the country for the "Darshan" of the Trinity reigning deities of the State-Lord Jagannath, Balabhadra and Subhadra during the Maratha times.
Odisha Medical College was rechristened as Srirama Chandra Bhanja  Medical  College in 1951. Since that time, it has grown with leaps and bounds and advanced into a mega institute providing medical education in all categories of undergraduate, post-graduate and super-specialty courses. This institution has a foot fall of 20000 every day, one of the largest in the country.
The official website of the SCB Medical College and Hospital is now redeveloped to make it a dynamic, interactive and world class website matching the stature and grandeur of the institute. This will be a boon to everyone to have easy access to information and interactions.
We at SCB, feel proud and privileged that Hon'able Chief Minister, Srijukta  Naveen  Patnaik, has the vision to transform this Institution to a world class health facility centre with a mega expansion program in the very near future.